Does this look familiar to you?
OMGWTFBBQ!
I'm sure it does, if it doesn't.. where have you been?????? So it stands for
Oh My God What The Fuck BarBeQue
. Yeah.. how in the world did someone come up with that is beyond my comprehension.
Like a bad one-night stand, it is all about random insertion.
OMGWTF(insert random word/object/name/whatever here).
So simple even OMGWTFKITTYCAT can do it: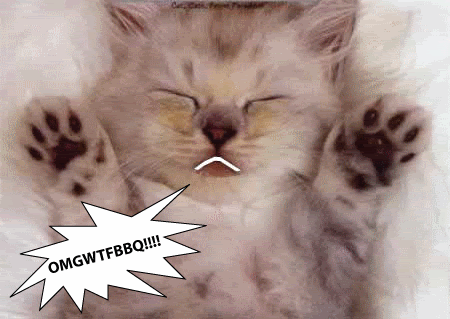 miw miw miw miw miw miw miw miw miw
Aghhh!! alot of work now!! Update more later.